Established in October 2004, The Pink Bracelet Fund has sold over 93,000 pink bracelets and donated $216,100 to breast cancer research. Join us in finding an end to breast cancer in our lifetime!
Raise Awareness
Wear a pink bracelet today to show your support


"Shortly after I was diagnosed with cancer I was told that a group of people were starting a Pink Bracelet Fund to raise awareness and money for breast cancer in my name and I was overwhelmed with gratitude. Now, five months later, The Pink Bracelet Fund has raised over $100,000 for the Dr. Susan Love Research Foundation and once again, I find myself blessed and thankful. I simply want to express appreciation to everyone involved with organizing this fund as well as to sincerely let everyone know who donated that you have truly touched my heart. Words cannot express how I truly feel." 2005


Articles of interest for survivors or those currently battling breast cancer.

How To Reduce Your Risk of Breast Cancer - Dietitians' Viewpoint, see article here
Can Beta Blockers Stop Spread of Breast Cancer, see article here
See archived articles here

October 2011
We need your help: Go to www.pinkwell.org through October 14 and vote for The Pink Bracelet Fund to win the Ellen DeGeneres Award. You may cast 10 votes per day per email address until October 14. Thank you!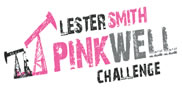 Marketplace Specials: October is National Breast Cancer Awareness Month. The Pink Bracelet Fund is celebrating all month with specials in our marketplace
Donation News: In September 2011, The Pink Bracelet Fund donated $2,500 to the Breast Cancer Research Foundation and $500 to the Noreen Fraser Foundation making our total contributions $216,100. Many thanks to all of our supporters for making it happen.