PAYMENT METHODS
VISA/MasterCard, American Express, Discover
Check or Money orders - See mail order form on previous page
DOMESTIC SHIPPING RATES
$00.00 to $25.00 - $4.00
$25.01 to $50.00 - $6.50
$50.01 to $100.00- $10.00
Over $100.00 - $15.00
INTERNATIONAL SHIPPING RATES
We do ship internationally, rates are between $10.00 to $20.00 for orders up to $100.00
HANDLING TIMES
Credit cards - Please allow 3 business days
Money orders – Please allow 3 business days
Personal Checks – Please allow 5 business days
SHIPPING METHODS
First Class Mail for U.S. Orders : In order to keep shipping prices low, we ship using United States Postal Service first class mail delivery with delivery confirmation. Per the USPS, shipping times can range from 2 to 9 days for this delivery method.

Air Mail service for orders outside of the U.S. Please allow up to 2 weeks for delivery via air mail. Customer is responsible for any custom duties.



EXPEDITED SHIPPING

- We do offer expedited shipping methods (Federal Express), but those options are not available on our system. You must contact us for a shipping quote for expedited shipping methods.
RETURNS
We accept returns for merchandise that is defective. We will replace the defective item with the same item at no cost to you. Please

contact us to arrange for return of defective items. Also, we are all volunteers, therefore our response time may not be immediate, however we will usually respond to your emails within one day.

---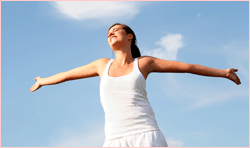 For those who have survived and for those who are currently battling breast cancer, we hope these articles and stories will help you. We will be adding items of interest periodically. Keep checking back. You may share your stories by
contacting us.
To view the Survivors Corner
click here
.